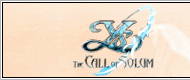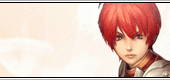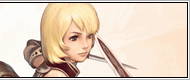 YS Online News & Events & Guides
YS Online
YS Gold is an MMORPG online game developed by Netmarble in partnership with Japanese game developer Nihon Falcom. It inherits the worldview and action features of the original Ys Series, but at the same time, YS Goldenhances the original with fast-paced and stylish combat action. It will attract casual players and hook hard-core players with its brand new MMORPG experience.
YS Online Quests are intertwined. Completing a single quest leads to many divergent points and consequential experiences according to each player's choice. Also, players can record and save their ongoing quests in their personal adventure journal and recall what they have done whenever they want.
YS Online awaits your choice.
My choices will echo through the World of YS Gold and create a difference.
YS Online Gold is my choice in a world where I shall be remembered.
Next:
[Source:Mmobread]
[Author:Mmobread]
[Date:10-07-29]
[Hot:]