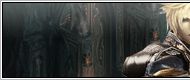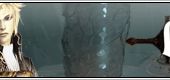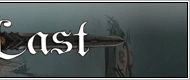 Last Online News & Events & Guides
Devil May Cry MMO - LAST Online - PVP + PVE Video Unveiled
Eden Entertainment's non-targeting action MMORPG Last Online now has a new video to showcase the PVE and PVP(WAR) aspects of actual combat in game.
The first half of video showcases a hero in a PVE battle fighting against a large group of monsters and overcoming obstacles with his smart jump skill which showcases the game's sophisticated controls. In addition, we can also see a guild war, nation war in the PVP(WAR) themed second half of the video.
Be part of one race in the world of LAST Online, (Last Online Gold)which comprises a huge world outlook, multiple classes and all sorts of quests. The game's storyline is based around the Psychic Revolution which is similar with Industrial Revolution in Europe. The heroes fight against with demons. The 100:100 mode will be presented in all its glory. The developers said that they would not reduce any contents so as not to prevent players from having a pleasurable experience. Last online has been exported to many markets including Taiwan, Hong Kong, Malaysia, Philippines, and Thailand.

Next:
[Source:Mmobread]
[Author:Mmobread]
[Date:12-02-17]
[Hot:]