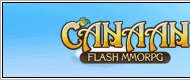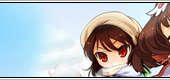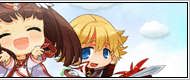 Canaan News & Events & Guides
Canaan Online Review: Too Cute to Be True Part 1
Canaan Online is a flash based MMORPG that is just too cute to be true. The game reeks of cuteness from the get-go. I think it's safe to assume a lot of hardcore online gamers would be immediately turned off with the cuteness level. However, Canaan Online is a prime example of a game that is good in its core gameplay even with all the fluff, sugar coat and cutesy graphics.
True enough; upon first logging into the game, I was welcomed by a lot of cute and zany choices in character creation. You have the standard set of job classes to choose from and you get to choose from 11 different hair and face designs.
I wasn't really impressed with my first foray into the world of Canaan Gold. The game had a lot of standard features you will often see in other MMORPGs such as, quests systems, tutorials and what not. The funny thing about it is that I never expected to get something like this in a flash based MMO. I mean yeah sure you have all of these features as mainstays in client-based MMOs but I never expected them to be present in this game. I can even go as far as that Canaan Online feels more like a client-based MMO. This is one of the reasons why the game really impressed me after I realized what I was playing.
I must say however that the first thing that jumped at me at my first login is the cuteness of the game. Though I think this is already a dead giveaway seeing the site and the sprites it still surprised me that the game is this cute.
The thing is, the game is not just cute, it's relaxing as well. In fact this goes well with the claim that the game is more of a relaxing MMORPG rather than just the usual fast-paced MMORPG we often play. The game's BGM also helps in setting the relaxing mood. To top it off, Caanan does not force you to keep on leveling unlike other MMOs where they indirectly tell you to level up faster. The game let's you cruise along your own leveling pace, which is refreshing for an MMO.
The other thing I liked in Canaan Gold is the automation of the battle system. All you need to do is click on the monster and set the default attacks for both you and your pet and you're all set. I also liked that even if there are lag spikes, the battle automation will still attack your enemies.
Players who don't want the automation system may opt to turn it off. The game allows you to switch between manual and automatic targeting so that you can be pretty flexible in the way you fight your battles.
Next:
[Source:Mmobread]
[Author:Mmobread]
[Date:12-02-15]
[Hot:]