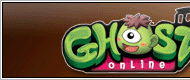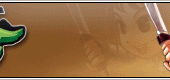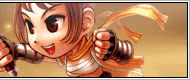 Ghost Online News & Events & Guides
Merscom Releases Ghost in the Sheet Online
The popular adventure game developed by CBE and published at retail by Tri-Synergy. Released over the weekend on a major casual game portal, Ghost in the Sheet has already risen to number 7; this follows on Merscom~s success with Blood Ties, which reached number one on multiple portals and remains in the top-5 on many major casual game sites.
Ghost Gen in the Sheet is a comedy adventure game of supernatural proportions. Players become a Ghost Gen and master their new paranormal skills to unravel the secrets of their life-after-death adventure. Mystery, intrigue, comedy and adventure await, with humorous and entertaining minigames integrated into the gameplay.
Unique features include:
High-resolution graphics with detailed animations to immerse players
A RPG-like skill learning system: as players progress through the game, they learn new paranormal skills that are vital for future adventures
Skills range from the conventional paranormal Telekinesis to obscure skills like Scary Sound
Nonlinear gameplay that allows players to freely roam the factor while solving a variety of puzzles in any order
Music and sound design are seamlessly integrated into the game
No dying, mazes, slider puzzles, or timed sequences that can needlessly frustrate
NPCs who reveal hints and provide intriguing back-story
Comic style cutscenes to supplement the plot Ghost Gen in the Sheet can currently be downloaded
Building on the momentum of Blood Ties, Ghost Gen in the Sheet is another example of giving the casual game market what it is craving,~ explained Lloyd Melnick, Chief Customer Officer at Merscom, ~we have spoken very intimately with the major casual game portals and they have told us clearly these are the top of games our customers crave. Casual gamers are looking beyond Match-3 puzzle games and Ghost Gen in the Sheet is a fantastic adventure game that gives casual players the depth of gameplay long expected by traditional gamers.~
About Merscom
Merscom is a global publisher of mass market computer and video games that distributes games through multiple channels, multiple platforms and multiple revenue models. Merscom's channels include retail distribution in the US and Europe, online sale through major portals worldwide and games on Microsoft~ Xbox Live~ Arcade. Merscom publishes games from leading casual game developers, including Sandlot Games, Reflexive Entertainment, Absolutist and Pi-Eye Games. Merscom publishes on multiple platforms including PC, console and handheld. Merscom produces entertaining products for gamers of all ages and guarantees all customers a great experience.
[Source:Mmobread]
[Author:Mmobread]
[Date:09-07-29]
[Hot:]