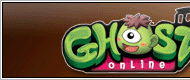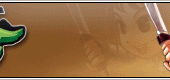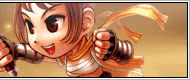 Ghost Online News & Events & Guides
Ghost Recon Online Announcement Trailer
Ubisoft today announced a new shooter for you broke-ass gamers: Ghost Online Recon Online, a free-to-play, third-person tactical shooter in the Ghost Recon universe. Ghost Recon Online will be in beta this summer, and will be fully available by the end of this year. The idea is to bring the kind of quality usually only seen in console games or AAA releases to a downloadable, free shooter. Under the cut is an interview with the game's Creative Director, Theo Sanders.
According to the company, beyond perhaps, cosmetic enhancements, there won't be anything in the game that can only be gained through parting with cold, hard cash, so I guess you'll be able to work extra hard to earn the guns and ammo your opponents will be forking over a few bucks for.
"Ghost Recon Online uses the best attributes of the Ghost Recon(Ghost Gen) franchise, making the experience of being a Ghost accessible to millions of new players and fans," said senior producer at Ubisoft, Hugues Ricour. "This game was designed from the outset to be an experience free-to-play. Our development team is committed to making a Ghost Recon Online title truly original and high quality. "
[Source:Mmobread]
[Author:Mmobread]
[Date:12-02-02]
[Hot:]