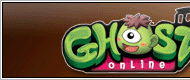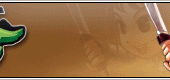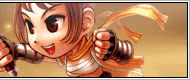 Ghost Online News & Events & Guides
Tom Clancy's Ghost Recon Online Preview Emphasizes on Teamwork
Last week, we have got a piece of great news from Ubisoft that Tom Clancy's Ghost (Ghost Online)Recon Online is under development and this new multi-player, third-person, cover-based tactical shooter will be free to play for everyone. It is known that Ubisoft will present Ghost Recon Online in the upcoming E3 Expo. But right before the start of the exhibition, G4TV has got a hand to preview the game at a recent pre-E3 event. You can check out the video interview with the Creative Director below.
Graphics of Ghost Recon Online(Ghost Gen) are relatively last-gen, therefore, it has a low requirement on your PC. Even out-of-date PCs can run the game smoothly. Although the graphics don't get the upper hand over others, the gameplay can make it up.
Players can choose from three main classes: Assault, Recon, and Specialist with each have a special ability and a passive ability to accompany. "The Assault soldier's active power is a shield-bash/running attack, the Recon soldier can reveal the location of enemies, and the Specialist's talent hasn't been revealed as yet." G4TV commented.
The article also delivers the scoop on a variety of weapon load-outs, customization for both the weapons and character look. Check out G4TV for the full article and if you are interested in this title, you can sign up for the closed beta which is scheduled to begin this summer.
Next:
[Source:Mmobread]
[Author:Mmobread]
[Date:12-03-28]
[Hot:]