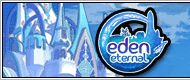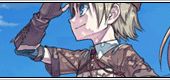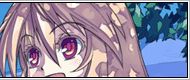 Eden Eternal News & Events & Guides
Eden Eternal's New Warlock Class
Eden Eternal continues to expand its world with it's largest content patch yet, coming this week (Tuesday night)! New areas to discover, new dungeons to challenge, new features to learn, and a level cap increase will unlock the highly anticipated Warlock class!
The Warlock class is the third unlockable class for the Magic DPS tree. This grimoire-weilding, spell casting powerhouse utilizes the power of the dark arts to devastate anything that stands in its way. Warlocks specialize in spawning parasites on their targets and manipulating them with an array of spells that damage while inducing life leach, fear, and de-buffs while enhancing their own abilities. Warlocks also have the ability to summon a pet Panopticor to do its bidding.
Here are a few sneak peaks of the new Warlock Class Skills(Eden Eternal Gold):
Dark Parasite: At level 5, Warlocks will unlock this skill that spawns a parasite on a target and it will deal Dark damage while offering a 30% chance to remove one buff from the target.
Wicked Pact: At level 15, Warlocks will be able to summon a Behelder that is equal to the level of the skill. While this pet is summoned, it will provide +50% M-CRIT DMG boost to its summoner.
Death Threats: At level 40, Warlocks will be able to frighten all enemies within a 15 feet range that temporarily places those affect into a state of Fear while decreasing their G-Healing.

Next:
[Source:admin]
[Author:admin]
[Date:12-02-10]
[Hot:]