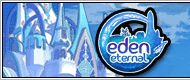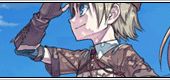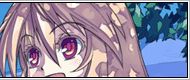 Eden Eternal News & Events & Guides
Eden Eternal News
Eden Eternal continues to expand its world with its largest content patch yet, coming this week (Tuesday night)! New areas to discover, new dungeons to challenge, new features to learn, and a level ca..
12-02-10
Eden Eternal, a trip to yesteryear is required. Back to those days when it was the time of Zelda: Link to the Past, Breath of Fire and the original Final Fantasy games before the third dimension was i..
11-12-28
Eden Eternal sometime early. One of the features planned for said update is a new class, the Templar.
11-12-03
Eden Eternal into Open Beta Testing. Eden Eternal concluded its Closed Beta (CB) testing phase last Sunday night. Record-breaking participation during CB indicates that Eden Eternal is poised to becom..
11-11-06
Eden Eternal. The new content expansion patch includes the introduction of the highly anticipated Warlock class, multiple new uncharted territories, the Loyalty Shop and the long-awaited Player vs. Pl..
11-08-29