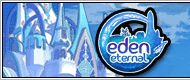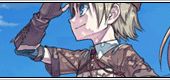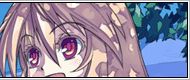 Eden Eternal News & Events & Guides
Eden Eternal Open Beta is Here
Aeria Games has successful launched their megahit of 2011, Eden Eternal into Open Beta Testing. Eden Eternal concluded its Closed Beta (CB) testing phase last Sunday night. Record-breaking participation during CB indicates that Eden Eternal is poised to become Aeria Games' most popular title to date.
Experience Eden Eternal's eye-catching, anime-inspired visuals while battling robust monsters, freely swapping classes, and building customized player towns. Discover the plethora of intricate in-game systems and innovative features that captured the imagination of closed beta players and OnRPG's staff(Eden Eternal Gold). Eden Eternal boasts a stunning, expansive world that exudes style and charm. Players must restore order to the citizens of a troubled region as they work to uncover their own mysterious origin.
Once you hit level 10 you can unlock the hunter class and the first few abilities. As you continue to level you will unlock more and more making the class even more powerful. You can pick and choose which skills you want to level. Many players choose to level only the most direct skills such as piercing and chain shot due to the high about of gold it cost to upgrade later in life. Leveling your pet tiger to the highest level available is critical. Not only does it boost your DPS, but will increase your survivability.You can Buy Eden Eternal Gold.
[Source:admin]
[Author:admin]
[Date:11-11-06]
[Hot:]