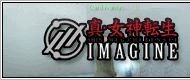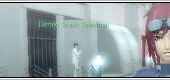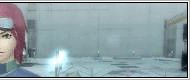 MegaTen News & Events & Guides
Shin Megami Tensei: Imagine Online New Chapter Launched
Aeria Games, a leading publisher of interactive entertainment, has added the next chapter to Shin Megami Tensei: Imagine Online ("MegaTen"). Arriving today in the celebrated MMORPG via a free content update, MegaTen's immersive story now includes the first episode of "Chain of Curse," a long-awaited tale written by one of the franchise's original creators.
Episode One of Chain of Curse will challenge players to lead their Demon Busters through new areas, meeting new characters and completing new quests as they explore an intriguing new mystery. The new content update will also provide new in-game events, and a selection of game changes designed specifically around community requests.
Aeria Games, one of the fastest growing publishers of free-to-play online games, provides an unrivaled MMO gaming experience to a growing community of more than 13 million members. The online gaming portal offers a broad selection of fun, high-quality games, including Fantasy MMORPGs, FPS, Casual MMOs and Facebook games. Aeria Games is committed to becoming the world's premier online gaming destination, with high-quality, (Megaten Gold)innovative content and outstanding customer service.
[Source:mmobread]
[Author:mmobread]
[Date:11-12-28]
[Hot:]