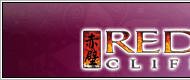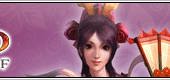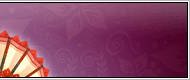 Red Cliff News & Events & Guides
Red Cliff Game System
This is true in the world of Red Cliff; a powerful weapon can increase the efficiency in killing your enemy. A beautifully designed weapon will also make it rare in this chaotic world.
The road to fame is always hard but there is something that players can do to smoothen their path, such as studying the function of each equipment and the the right ways to use it. The equipment system is divided into four categories at the moment: Weapon, Armour, Accessories and Treasures.
People will remember everything you have done. Sooner or later, your heroic feats may become your personal reputation. For first time players to enter the world of Three Kingdoms, your reputation represents how much other players are supporting you. In another words, reputation determines your individual personality in the Three Kingdoms. Red Cliff will render such moments of truth through its special reputation system. Reputation does not only represent a player's status, but also how a player cope with the relationship among other players and nearby mobs while moving on to influence actions other players take in this world of game. When you reach the later stage and when your reputation reaches the top, you may have chance to obtain a divine weapon that could assist you in ruling the world!
Regardless of how important your reputation is, it is not difficult to obtain your reputation in the game. (Red Cliff Gold)Players do not need to kill as many mob as possible to obtain the required reputation. Players should not feel pressured to obtain reputation as it is a freedom and a choice to earn it.

Next:
[Source:Mmobread]
[Author:Mmobread]
[Date:12-03-02]
[Hot:]