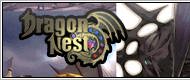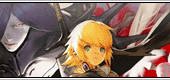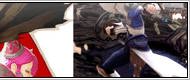 Dragon Nest News & Events & Guides
Chun-Li May Be the Prototype of Dragon Nest Archer
As the most anticipated 3D action MMO, Dragon Nest is breathtaking with its unique non-targeting battle mode and gorgeous combo skills. What fighting game does Dragon Nest learn from in terms of skills? We have made a bold guess that Chun-Li may be the prototype of Dragon Nest archer.
Female archers are the ranged DPS class in Dragon Nest. Because of their excellent shooting skills and varied dodges, they are popular with myriads of players, especially males. Archers can be promoted to be Bow Masters who are long-range attackers armed with longbows and crossbows or Acrobats who are agile and flexible slayers capable of seeking for the best opportunity to give the opponent a fatal strike.
Chun-Li, a character in the classical action Street Fighter series has become the most popular and successful Chinese female game character due to its distinctive skills and appearance.
Her most famous skill is Spinning Bird Kick whose rotation direction is opposite from KEN and RYO's, (Dragon Nest Gold)so it is widely popularized by players who love Chun-Li.
The Dragon Nest archer has acquired the skill essence from Chun-Li and performs awesome skills. Her Revolving Hit is just developed based on Spinning Bird Kick.
The passive Spinning Vortex is another practical version of Spinning Bird Kick. When players are knocked down, they can rise to attack the opponent and cast skills by entering SHIFT + Direction Keys.

Next:
[Source:Mmobread]
[Author:Mmobread]
[Date:12-03-02]
[Hot:]