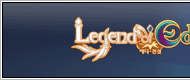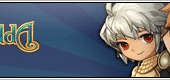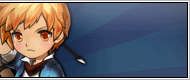 Legend of Edda News & Events & Guides
Legend of Edda Enters Open Beta
Sunnyvale, CALIF. - Leading online game publisher, GamesCampus.com, announced today its upcoming free-to-play, massively multiplayer online role playing game (MMORPG), Legend of Edda will begin open beta testing starting .
Beginning Thursday, players can expect numerous changes from the closed beta test with the biggest one being an increased level cap to 40. With this new level cap, a vast amount of content will be opened up to players including more skills, weapons, armor and even areas! Players will be able to explore new world areas -- and all the dangers that lurk amongst them -- including new fearsome monsters, dangerous terrains, new exciting quests and threats from other players. In addition to the new world areas, the open beta will introduce two new dungeons for players between levels 30 to 40 which will allow them to band together and take on difficult challenges along with formidable bosses. To help players conquer these new areas, the equipment upgrading system has been improved to increase the chance of strengthening weapons and armors more simply.
"We want to thank everyone who participated in the closed beta test and now want to open up that experience, along with several new enhancements, to all players," said Uyen Uyen Ton Nu, head of marketing for GamesCampus. "Players are now one step closer to discovering the dynamic mythological fantasy world of Legend of Edda, and we want everyone to come and experience all of the new exciting changes now that are part of the open beta test."
In the open beta test, players will find more updates and brand-new content to the wildly-popular Sacred Treasure Wars. Fast-Paced PvP battles, and more importantly RvR, battles are the root of Legend of Edda and the open beta will introduce a new Sacred Treasure Map which will test the player's strategy,(Legend of Edda gold) skill and most importantly teamwork. By overwhelming demand, Sacred Treasure Wars will occur more frequently and be available to more players with shorter durations and more maps! For the hardcore RvR players, new armor rewards will only be available for purchase with points earned in the Sacred Treasure War and higher level items will be introduced so players can gear characters up for battle!
About Legend of Edda
Based on the Greek mythological conflict between the Gods of the Olympus and the Titans, Legend of Edda takes players on a journey through a dynamic storyline divided into five unique chapters based on the conflict of two opposing factions. Players will pledge their allegiance to Olympus or Titan from the beginning -- prior to character creation -- which will play a large role in upcoming PVP and RVR battles.
Legend of Edda will offer a deep class system including six class options: Warrior, Swordsman, Assassin, Archer, Cleric and Wizard. Players will be able to choose a characters first class during initial character creation and upgrade to subclasses by completing promotion quests and eventually upgrading to different classes while obtaining greater and more powerful skills. A unique portal system will make transporting among maps and areas seamless and keeps the game in intense flow. Players can also look forward to instanced dungeons, monsters, a special pet system, item mall and four variants of quests!


Next:
[Source:Mmobread]
[Author:Mmobread]
[Date:12-02-29]
[Hot:]