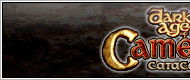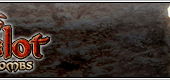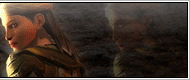 Dark Age of Camelot News & Events & Guides
build your character
While you learn the ropes of the game and build your character, you are fairly safe from hostile humans. But once you get to level 30, you can cross into the other realms and do battle with like-minded individuals.
At the time of going to press, Mythic is reworking the pros and cons of the player-versus-player element. Whether it will involve characters getting some real benefits (apart from the fun aspect) is still open to debate. But we like what we see so far.
Worthy challenges
We could drone on about the sound effects, atmospheric lighting, the interaction with DAOC Platinum, the large number of armour, weapons, player classes and the very short patch times, but if you've played any RPG you'll know exactly what we mean (and the screen shots explain the rest). Even the price is reasonable compared to other commercial RPGs. In fact, the only fly in the ointment of an otherwise great game is the fact that the map areas are still quite small when compared to the likes of EverQuest. There are still a small number of bugs as well. EverQuest had two years of evolution to get where it is today, and by the time DAOC Plat gets there, we'll probably all be playing Star Wars Galaxies. But it's still a worthy addition to the MMORPGs out there.
Next:
[Source:Mmobread]
[Author:Mmobread]
[Date:11-11-04]
[Hot:]