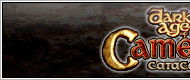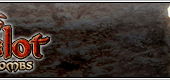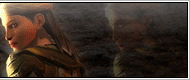 Dark Age of Camelot News & Events & Guides
Salvatore keynotes Camelot fanfest
There are three places where it's acceptable to wear tunics--the annual Dark Age of Camelot Roundtables, Renaissance Faires, and...OK, maybe only two. Tunic wearers at the former this year will be treated to a keynote speech by fantasy author R.A. Salvatore, who penned the Icewind Dale, The Hunter's Blades, and The Dark Elf trilogies.
Salvatore wrote the story for Atari's Demon Stone, and his works have influenced several DAOC Platinum games, such as Black Isle Studios' Icewind Dale. The author will talk about his experiences as a writer, how he got into the business, and his future projects in books and games.
This year's Dark Age of Camelot Roundtable Fan Gathering, a celebration of the massively multiplayer role-playing PC game Dark Age of Camelot, will take place at the Rio Hotel and Casino in Las Vegas on September 29 and 30. The event marks the first public showing of the upcoming Dark Age of Camelot expansion Labyrinth of the Minotaur(DAOC Plat).
[Source:Mmobread]
[Author:Mmobread]
[Date:11-11-02]
[Hot:]