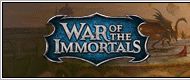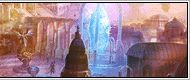 War of the Immortals News & Events & Guides
War of the Immortals Now Live
War of the Immortals officially exits open beta, and goes into full release. War of the Immortals is the sequel to Battle of the Immortals, a fantasy MMORPG by Perfect World Entertainment. Now this shouldn't threaten any BoI players, for both games will continue to co-exist and will be updated on the regular basis.
What's different about the game?
An updated graphical engine, the updated "Cube" engine will now offer destructible environments, and better graphics.
Players can now choose between the Berzerker, Champion, Heretic, Magus, Slayer, Duelist, Ranger, and Enchantress.
The updated Soul Gear and Pet systems will make every character unique in his own way.
Every guild needs a base of operations, right? That's why they added guild housing, you can trade crafting materials, (War of the Immortals Gold)plan raids and recruit new members from the comfort and safety of your base.

[Source:admin]
[Author:zqq]
[Date:12-02-06]
[Hot:]