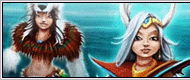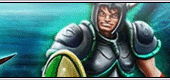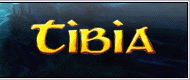 Tibia News & Events & Guides
View or Add Comments
Tibia is a free fantasy massive multiplayer online role playing game (MMORPG). Take the role of a valorous adventurer and explore a mysterious world filled with magic and bravery! Meet up with people from all over the world to live through a whole new game experience!
Features
Fast and Easy Access! - Even with a slow internet connection downloading the client is a matter of minutes!
Four Character Vocations - Be a valorous knight, a nimble paladin, a mysterious druid or a mighty sorcerer!
Customisable Outfit - Select from various outfits and give your character the looks of your choice!
Character Skills - Beef up your hero! Characters have a variety of skills that will raise through training.
Dozens of Spells - Fancy some magic? You can fry your enemies with a wide range of deadly spells!
Unlimited Character Development - Characters can be improved on and on. There´s just no limit!
Massive Game World - Visit bustling cities, mysterious forests and dreary dungeons. The world of Tibia Gold is huge, and it keeps on growing!
[Source:Mmobread]
[Author:Mmobread]
[Date:10-03-31]
[Hot:]