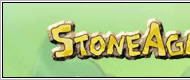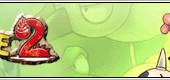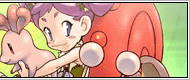 Stone Age 2 News & Events & Guides
Stone Age 2 Acquired By CDC Games
BEIJING,Xinhua-PRNewswire-FirstCall/ -- CDC Games, a wholly owned subsidiary of China.com Inc, a business unit of CDC Corporation (NASDAQ:CHINA) , today announced that it has acquired the license to the Japanese online game, Stone Age2 from DigiPark, a major game developer in Japan.
The animated game is set in the pre-historic era and players roam a world of volcanoes, deserts, and jungle populated by dinosaurs and spirits. The game encourages cooperation between players by rewarding teamwork. Players work together to build villages, capture and raise dinosaurs and look for treasure.
The new game will be free to play with players paying for virtual merchandise. This business model was pioneered by CDC Games in China with Yulgang, now one of the leading online games in China with over 30 million registered users and 348,000 peak concurrent users.
"Leveraging on the experience we have gained through Yulgang?s success and our growing base of 30 million registered users, we are confident that this new game will (Stoneage2 Gold)be warmly embraced by the gaming community in China," said Dr. Xiaowei Chen, Chief Financial Officer of China.com Inc. "This new game is another demonstration of CDC Games? commitment to bring the best products from around the world to provide our users with the most unique and compelling gaming experience in China."

[Source:Mmobread]
[Author:Mmobread]
[Date:12-01-18]
[Hot:]