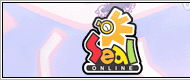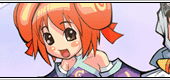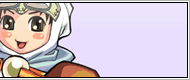 Seal Online News & Events & Guides
Seal Online
Seal Online is a Massively Multiplayer Online Role-Playing game, developed by the Korean company - YNK Partners Inc. As of 7 February 2008, official versions of the game are available in South Korea, Japan, China, Thailand, Indonesia, and the United States.
The English version of Seal Online was expected to be released in Q3 of Year 2005 when Grigon Entertainment announced that there would be an English version of Seal Online Cegel. An English website was made by them. However within 2 months, the site closed down and there were no more news of an English translated version of the game.
After two years, a website was created for Seal Online Cegel It had a post announcing the arrival of Seal Online in English to the United States. The English Seal Online was finally released on the 19 November 2007 at 8pm EST by YNK Interactive.
Seal Online is mostly a point-and-click MMORPG; movement, combat, and many other commands are all controlled by mouse. The player can choose from 7 different classes to start with. However, if the player chooses to start with the Beginner, he/she can choose to job change into the other 6 classes when he reaches Level 10.
[Source:admin]
[Author:admin]
[Date:10-07-29]
[Hot:]