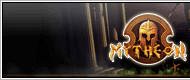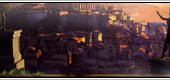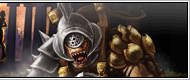 Mytheon News & Events & Guides
Mytheon Launches iPhone Game: Assault of Gaia 1
True Games Interactive, an international multi-player online game developer and publisher,announced today that it has launched Mytheon: Assault of Gaia for the iPhone. The game is now available in the Apple App Store worldwide at a price of $2.99.
Mytheon: Assault of Gaia is a Line Tower Defense game in which the player is challenged with protecting the Temple of Gaia from the powerful forces of Poseidon, Hades, and eventually, Zeus himself! At the end of each successful level, players will receive a new tower to help defeat the ever increasing waves of mythical foes. There are three different settings including: the Kraken: set within temple ruins, Hades: a lava filled underworld, and the Greek Parthenon.
Strategy is ever-important in Assault of Gaia, as the various environments, numerous tower combinations, and unique enemy types will keep the player constantly maneuvering and managing as they strive to defend Gaia's temple from desecration and ensure humanity's freedom from the petty gods!
"There aren't many opportunities on the iPhone to battle Poseidon, Zeus, Hades and more, so the Mytheon Gold brand is a great fit for the iPhone player," said Peter Cesario, Director of New Business and Product Development at True Games Interactive. "Even though the online game and Mytheon: Assault of Gaia aren't connected other than storyline it gives players a chance to experience the world of Mytheon in two totally different ways."
Next:
[Source:Mmobread]
[Author:Mmobread]
[Date:12-03-07]
[Hot:]