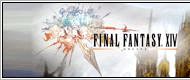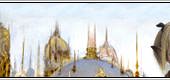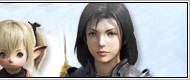 Final Fantasy XIV News & Events & Guides
Final Fantasy XIV Online Q&A Sheds Light on New MMORPG
At a Q&A session at E3 Wednesday, the Final Fantasy publisher shared a bit more information about the massively multiplayer 14th installment in the Final Fantasy series.
Shinji Hashimoto, senior VP of Square Enix, started the session off with comments about the game's exclusivity. Although Sony said at its conference that the game would be exclusive to PlayStation 3, Hashimoto clarified this remark: "The game will be coming to the PS3 and the PC," he explained, but Square Enix is "considering all options."
Square Enix's last MMO, Final Fantasy XI, began life as a PlayStation 2 and Windows PC title, but eventually found a home on Microsoft's Xbox 360. XIV could experience a similar fate.
The game, due for release in 2010, is a sharp turn away from the upcoming sci-fi-tinged, single-player game Final Fantasy XIII. It returns to the series' medieval fantasy roots. Final Fantasy XIV Gil will see a simultaneous worldwide release in four languages — English, Japanese, German and French. There are plans for cross-platform gameplay, but Square Enix said that whether the servers are divided by region will be decided after extensive beta testing.
[Source:admin]
[Author:admin]
[Date:10-07-02]
[Hot:]