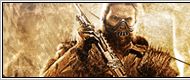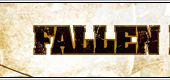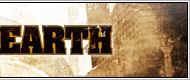 Fallen Earth News & Events & Guides
Fallen Earth Review
Released in the US by Icarus Studios last month, Fallen Earth Gold drops players among mutated survivors of the deadly Shiva virus in a post-apocalyptic American Southwest in the year 2156. First-person shooter-style ranged and melee combat, a rich crafting system and deep character customization allows players to find their own path to survival and uncover the truth about the GlobalTech corporation.
You've heard the story before -- someone screwed up and ended life on Earth as we know it. Civilization is scattered across a dilapidated wasteland full of crumbling buildings, mutated animals, and canned dog food that is now just called food. As a clone you were a slave to an evil mega-corp that sent you to your death a thousand times, but you're free now and you want some answers. Thematically, this game draws on some very familiar examples from popular culture and entertainment. Allow me to acknowledge the elephants in the room -- that award winning first-person RPG that starts with "Fall" and those movies that end with "Max." Happy?
Combat takes an FPS perspective but is driven more by stats and equipment.Fallen Earth Gold is not for everyone. We've only had a few weeks to experience Icarus Studios' vision of a shooter-MMO hybrid, and even though the game's rough edges will surely be smoothed out over time, its fundamental combat mechanics and player progression will simply not appeal to certain gamers. These design decisions were intentional, and combine to create challenging but rewarding gameplay for the MMO fan looking for something unique.
In a market brimming with fantasy, Fallen Earth Gold risks rejection by offering a virtual world based more closely on our own reality – set in a version of our own planet. Law and order has broken down, and life is hard. Exploration is dangerous, scavengers and marauders are everywhere, and I was almost afraid to leave town. The world feels a little like the old west, and its gritty realism transported me to a different, but believable reality. The game justifies the usual conceits: Players have superhuman abilities because their DNA has been mutated; horses are the most common mode of transportation because gasoline is scarce; players can come back to life after dying because they are clones. By providing a semblance of truth the designers give the player the opportunity to suspend their disbelief, and further invest themselves in the world.
[Source:admin]
[Author:admin]
[Date:10-04-29]
[Hot:]