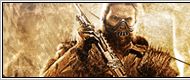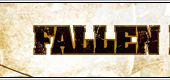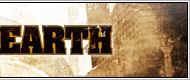 Fallen Earth News & Events & Guides
Fallen Earth Hosts Shamrock Shindig
With St. Patricks Day upon us, the Fallen Earth development team has decided to host a month-long "Shamrock Shindig," partnering with MMORPG.com to offer free copies of the game, in-game events, prizes and a 50 percent off discount on the product from the Fallen Earth online store.
Partnering with MMORPG to export folks to the Wasteland free of charge, today Fallen Earth will offer the first 2,000 participants to visit MMORPG a free, valid product key for the game (a $39.99 USD value)!
But thats not all. The luck of the survivors continues! From March 1017, players who happen to run into a mysterious leprechaun roaming the wastes will enjoy some lucky Shamrocks, said to provide a handy buff!
And finally, to celebrate St. Patricks Day, Fallen Earth Gold staff is hosting a pub crawl beginning at 11 a.m. EST March 17 and running until 1 a.m. EST March 18. Clan leaders, Fallen Earth developers and folks from MMORPG will be handing out some free (green) beer to party-goers in game! MMORPG staff members will also be coordinating in-game meet-ups leading up to the pub crawl.
Throughout the month, players will have the option to participate in forum contests to score Fallen Earth Gold swag and customers can also take advantage of a special discount50% off the game at the Fallen Earth online store.
The entire Fallen Earth community is invited to take part in the festivities. Whether a current player, trial user or one of the lucky 2,000 to score a copy of the game, players are encouraged to join in the Shamrock Shindig!
Please see the participation terms and a schedule of events listed in the Shamrock Shindig FAQ.
About FALLEN EARTH, LLC
Formed in 2003, FALLEN EARTH, LLC is a special purpose entity born out of Icarus Studios dedicated to the production of the independently produced and published, massively multiplayer online game (MMO) unlike any other, Fallen Earth Gold. Set in the Grand Canyon in 2156 and mixing first-person shooter-style action with role-playing game design, Fallen Earth allows players to explore a post-apocalyptic world through crafting, trading, and scavenging. Fallen Earth is co-developed with Icarus Studios using the patented technology xScape Platform and available exclusively for the PC.
[Source:admin]
[Author:admin]
[Date:12-01-18]
[Hot:]