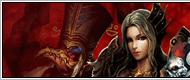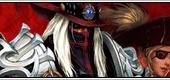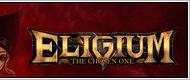 Eligium News & Events & Guides
Eligium: Skill System in Upcoming MMORPG Put into the Spotlight
The latest information about the upcoming free-to-play title, Eligium, has been released by publishers Frogster and gives fans an introduction to the skill tree. The skill tree is where all of your abilities and skills will come from in Eligium, so it is good to know it well.
Eligium Before you put on your armor and pick up your sword in the coming MMORPG, Eligium, it would be wise to know what skills and abilities you have when charging headlong into battle. That is why publishers Frogster (Runes of Magic, Bounty Bay Online) have released new details about the skill tree, letting potential players and fans get familiar with a very important aspect of the game.
The skill tree in Eligium (Eligium Gold)will feature starting, intermediate and advanced skills, depicted by various symbols and descriptions. In the tome, you will also be able to see the abilities of other classes, in addition to access to the crafting and gathering skill system. To advance your skills, you will need to use skill scrolls and once a skill has been learned, it can be bettered by practicing.
However, once you reach the highest level expertise, level 5, you will need to seek out a master trainer in Eligium in order to advance. This mentorship will cost gold coins and soul points
If you want to see the skill tree "in action", you can visit our YouTube channel. There we have the new trailer released by publishers Frogster, highlighting the features of the skill tree.

[Source:admin]
[Author:admin]
[Date:12-02-19]
[Hot:]