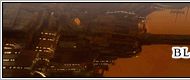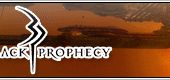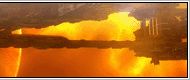 Black Prophecy News & Events & Guides
New Screenshots & HD Gameplay Video
I have written before about the Black Prophecy MMORPG approaching closed beta. The final date has not yet been set but it should be coming soon. Black Prophecy is a space online massively multiplayer role playing game from Reakktor Media that is set in the twenty sixth century.
The below video features high definition video of the Black Prophecy MMO. If you wait until about half way through the space battles get much more exciting and interesting.
Can Black Prophecy Compete with EVE Online?
Because of it's science fiction and space setting Black Prophecy will need to compete with Eve Online. But can it? Particularly since Eve Online is planning to upgrade their Black Prophecy Gold? CCP has recently increased the resolution of their ship models and are rolling out improved special effects and planetary graphics. CCP is working to include textures and detail including atmospheric simulations.
Right now Black Prophecy has the advantage on graphics so they had better make sure that their game looks far superior to the Eve Online MMORPG.

Next:
[Source:Mmobread]
[Author:Mmobread]
[Date:12-02-20]
[Hot:]