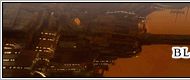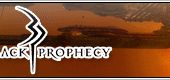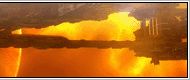 Black Prophecy News & Events & Guides
Reactions to Reakktor's beautiful space flight MMO
Developer Reakktor gave us a demonstration of its upcoming space flight MMO Black Prophecy at GC 2007 today, and even though the game is very early in development it's already one of the most beautiful titles we've ever laid eyes on. The scope of some of the environments that will serve as backdrop to your piloting is breath taking. But first, some details.
Reakktor has around 50 people who've been working on Black Prophecy for seven months. The MMO features both PvE and PvP play and supports up to 300 folks in one game. It is currently in development for PC, but Reakktor is looking for funding to bring the title to the Xbox 360, as well. Our demo today was played on a PC with a 360 controller.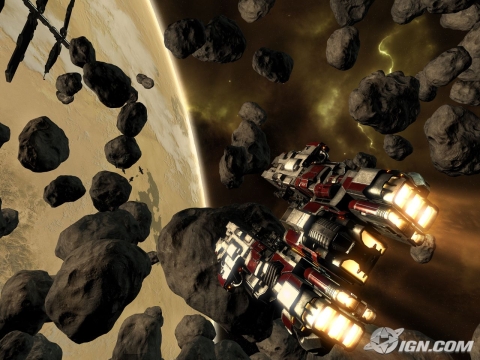 Even though there is a lot of multiplayer action going on here, there is a deep storyline being written by sci-fi writer Michael Marrak that will be experienced in single-player and multiplayer missions. Pilots will enter mission events that are separate from the main space so as not to be bothered by other fliers.

Your fighter jet can be customized with modules that are purchasable from NPCs and other players, and key items are granted as mission awards. There are also 30 skills that can be developed over time. Clan support is included, and clans can develop their own space station and outfit it to their Black Prophecy Gold. Reakktor has developed its own clan server technology. Many ships will need to be manned by more than one pilot and will require a crew, so multiple players can help guide and navigate a large vessel.
We were shown a trailer that was essentially a tech demo, beginning with a camera panning around large, impressive space stations. Fighters zipped through an asteroid field as triumphant music swelled. Text punctuated the visuals: "An ancient secret, hidden from the eye of man for 1,000 years, will be revealed. Existence at the brink of extinction."
[Source:Mmobread]
[Author:Mmobread]
[Date:11-04-09]
[Hot:]