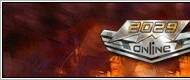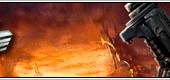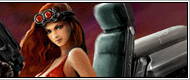 2029 Online News & Events & Guides
2029 Online: 3C Battleground Preview
2029 Online is the new title released by IGG. The game is made quite unique by incorporating RTS into a RPG playing style. Duels in its RTS action packed instances or dungeons are full of fast paced fun and action. Players will experience thrilling combat with a higher degree of operational realism in its 3C Battleground, receive great accolades of achievements to be finally honored with the glory of victory. Their outstanding real-time tactics will be rewarded with bountiful prizes as each combat comes to an end.
The massive instance system allows everyone access, even beginners, to join in 3C melee combats. In 3C Battlegrounds, the confrontation is done between two hostile military squads, the Reds and the Blues. Each has its own military base formed of three corridors connected to each other. The entries to these three corridors are well guarded and battery operated. Players in 3C Battlegrounds must have good teamplay to protect the base and to resist all attacks. Combats will usually end up with one squad succumbing to its opponents and losing its base.
Every level ten player will be given access to the 3C combats of the same level. By talking to the Field Administrator, (2029 Online Gold)players can enter the map and join a side at random. Players will be removed from the map once the combat has ended. Or they may choose to quit during the war by talking to the NPCs on the 3C Battlegrounds.
Both sides, Red and Blue in the 3C Battlegrounds are hostile. They build their own structures that are viewed as a symbol of their military occupation. If a squad infiltrates its opponent's military base and can successfully destroy its military building then it will be the crowned as the winner of the combat. However, should both sides fail to occupy the other's military base and then the combat will be declared a tie. By killing monsters, players or destroying buildings owned by their opponents, players will not only gain EXP but also Ruby Ores; which can be used to purchase attribute manuals, equipment and corsairs.


[Source:mmobread]
[Author:mmobread]
[Date:12-01-18]
[Hot:]