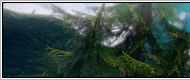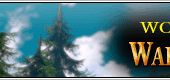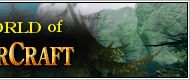 World of Warcraft News & Events & Guides
A powerful thing multiplayer online role-playing gamers
Nostalgia's a powerful thing for many massively multiplayer online role-playing gamers, and those looking to hang on to their early World of Warcraft memories now have a new way to do so. Blizzard today announced plans to auction off around 2,000 server blades that were used to run its massively popular MMOG in the early days of its launch.
World of Warcraft's server blade auction begins October 17.
Net proceeds of the auctions will go to the St. Jude Children's Research Hospital, which specializes in battling cancer and other serious diseases. Each server will come housed in a custom windowed case that bears a WOW logo. A commemorative plaque signed by the WOW team will also be included with each server.
Blizzard touts this as a chance to "own a very real piece of game history." The servers will hit eBay on October 17 and will be sold in batches over a four-week period. Blizzard suggests that prospective buyers visit its eBay page for more details.
This is not the first time Blizzard has capitalized on the popularity of its games for the sake of philanthropy. In May, the studio donated 50 percent of the profits from a $10 in-game WOW pet to Make-A-Wish, a sum that totaled $800,000. That gift followed on from a $1.1 million donation to the same foundation that Blizzard made in February 2010.

Next:
[Source:Mmobread]
[Author:Mmobread]
[Date:12-02-02]
[Hot:]