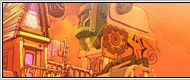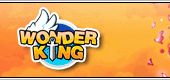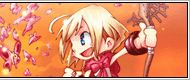 WonderKing News & Events & Guides
Favorite mangas in WonderKing
Dear friends, welcome to our website!
This guide will introduce some Favorite mangas in WonderKing. If you want to know some relevant information, please read the following information and enjoy your wonderking zed.
Mx0
Watashi Wa Messiah-Sama (re-read 2 times)
Pyscho Busters (still on-going over here in the US. there's no translated ones)
K-ON (on-going you guess)
Yandere Kanojo (on -going)
The World God Only Knows (on-going)
Gintama (now who doesn't like that)
Sket Dance (on-going, but translation stopped at ch 98)
Kuroko no Basuke (on-going)
and hey, Manwhas HAS to count too right?
Witch Hunter (the best Manhwa you have read so far)
Zero (finished)
Immortal Regis (finished)
Cavalier of the Abyss (sequel to Immortal Regis)
Edit
man, you forgot a few good ones.
Beelzebub (on-going)
Medaka Box (on-going)(it's gonna turn into a supernatural soon if this keeps up)
Mirai Nikki (one name. Gasai Yuno)
Alive: The Final Evolution (they have some deep and wise chapter names for this series)
Onani Master Kurosawa (if you know what "Onani" means, then you should read it)
Thanks for your reading.

[Source:admin]
[Author:admin]
[Date:12-01-18]
[Hot:]