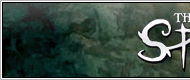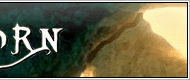 The Chronicles of Spellborn News & Events & Guides
The Chronicles of Spellborn is NOT free
The last couple of days there has been a bit of a ruckus on The Chronicles of Spellborn forum regarding a press announcement of the American publisher Acclaim.
In this they said that the game would be free to play with a premium option to unlock all the features of the game.
This wasn't something that was liked by several forum users and as a result a heavy discussion was started between people that were against F2P and people for it. Today Mirage, the head of the Spellborn PR department made an announcement where he made clear that the game will require a subscription and that there will be a free zone, which will be used as a trial.
There is indeed a Free2Play ZONE, ie the starting area. We, Devs, are still looking into the extent of said area. That means, that you, players, can test the game for free, and then have to go for a regular subscription to continue playing the game and level up your character. No subscription equals to being stuck in free2play zone.
Second, there are NO item malls, there is NO item selling.
You can play the beginning of the game for free. This allows you to see whether you like The Chronicles of Spellborn Gold or not. If you do like it (we hope so Smile), then you go for a subscription and that's it! Nothing more, nothing less, just go ahead and continue playing.
Rather than offering the usual "14 days trial" or similar, we decided to go for this free2play starting zone. This will allow you more time to get a good feel on the combat system and on the questing, and in general to give a good impression on what Spellborn is all about.
At the end of the day, if you want to have a character and level it, access all the gameplay and zones of the game, you go for the regular subscription.

[Source:Mmobread]
[Author:Mmobread]
[Date:12-01-29]
[Hot:]