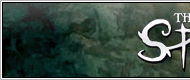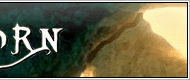 The Chronicles of Spellborn News & Events & Guides
The Chronicles of Spellborn Interview
The Chronicles of Spellborn have announced the name of their new musical composer. Jesper Kyd has an impressive resume in the games world and is said to have a style that is both "Awesome" and "surreal". Developers are promising an interview with the artist in the near future, but for now, have a look at what they had to say about their new composer:
Being great fans of his work we are proud to announce that composer Jesper Kyd has agreed to provide the music for our upcoming fantasy MMORPG 'The Chronicles of Spellborn'.
Earlier compositions from Jesper Kyd received wide critical acclaim and were described as being both "awesome" and "moody, dark and surreal" by industry publications like Gamespy and IGN. His composing credits include the popular Hitman series of games by IO Interactive next to numerous other scores to his credit from titles like Freedom fighters, Brute Force, MDK2, Splinter Cell: Chaos Theory, Robotech: Invasion next to the upcoming Hitman Bloodmoney.
Barry Hoffman is the head man on the recently announced MMORPG out of Europe "The Chronicles of Spellborn". This exciting project recently caught our attention, as we released the first part of this interview last week. Now part two:
Interviewer: Could you explain the relationships between the Guild System and the five Houses of Spellborn? Also, will the guild system be a player organized guild system or a pre-existing guild system in the game that players can join?
Barry Hoffman: Some games have two camps, in our world five Houses coexist in a world that is trying to survive with the resources the known shards provide. Presentday the known "civilization" is called the Enclave of the Five Sacrifices. Players will be part of one of the five Houses. For more explanation on each of the five Houses we invite you to read one of our interactive Spellborn Scrolls called First Journey
Within each of these Houses players can be individuals or part of guilds. These guilds will be player organized
guilds.Achievements within the game can be made on individual level(statues, leveling), guild level (shop ownership, guild trophies) and house level(conquer new shards, solve part of the mystery).
[Source:Mmobread]
[Author:Mmobread]
[Date:11-12-19]
[Hot:]