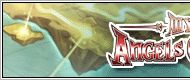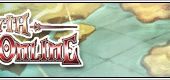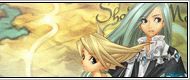 Myth Angels Online News & Events & Guides
2D Cute Anime Myth Angels Online to Land
USERJOY Technology announces that Myth Angels Online, the newest title of the Angels Online series, will be launched in North America.
Myth Angels Online (MAO) is the newest title of the Angels Online series developed by USERJOY. Based on Greek mythology, MAO has kept the original 2D cute anime flavor of Angels Online, but presented whole new game features. Gamers act as warriors called by the gods and goddesses to fight in the battles against evil forces. Gamers can go solo or with their friends to explore the Myth and enjoy the arcade-type excitement to wipe out monsters in the instance dungeons. Furthermore, (Myth Angels Gold)gamers can raise various adorable pets to create their own pet troop, and ride on powerful robots to experience the greatest challenges.
In order to allow more gamers to enjoy the game, Myth Angels Online will not only be available on PC platform, but USERJOY also plan to release PlayStation 3 version. Gamers will be able to interact with each other across both platforms, and party up to enjoy the thrilling adventures in the game. More information about PS3 version will be released in the future.

[Source:Mmobread]
[Author:Mmobread]
[Date:12-01-11]
[Hot:]