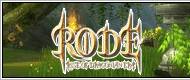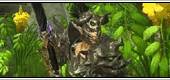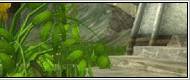 Rode News & Events & Guides
Rise of Dragonian Era Prepares for Official Release
Rise of Dragonian Era (RODE), a new fantasy F2P MMORPG from Mgame USA, has today set an official release date of March 9, 2012. The game, which has already amassed legions of fans during beta testing, thrusts players into the fantasy world of Piral, a once peaceful and prosperous land that has been overcome by a disastrous dragon war. To celebrate the announcement of RODE's release date, RODE is hosting a Dragon Coin Giveaway and releasing a new batch of screenshots! Play RODE for the chance to win a FREE Alienware M17 Laptop, a SONY PS Vita, graphic cards and much more.


Join the great dragon lords Firean or Azurian as they rage war against Deablo and prevent his malefic plan to dominate the world. Choose from a number of races, classes, and specializations as you embark on a sword-slinging and spell-casting journey that will take players across vast lands and immerse them in a magical world of adventures. Featuring unique gameplay that allows players to not only ride dragons for aerial combat, but raise and evolve their own dragon mount as well, RODE provides dedicated gamers with an action packed and tense experience both on the ground and in the sky.
Stunning graphics, engaging story quests, a pet system centered on hatching your own dragon, extensive crafting and upgrading systems, engaging PvP systems and RvR wars, plus a forthcoming castle siege mode set Rode Gold apart from other F2P online games.
Jump into the adventure on March 9 for your chance to win a range of great prizes during the Dragon Coin Giveaway. Dragon Coins will be handed out to players each half hour and once a player has amassed 7 coins they can roll the Dragon's Orb to see if it is their lucky day. Prizes include an Alienware M17 laptop, Sony PS Vita, graphics card, gift cards, and much more.
[Source:admin]
[Author:admin]
[Date:12-03-18]
[Hot:]