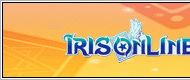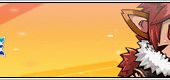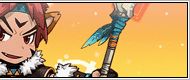 Iris Online News & Events & Guides
Iris Online Announces Tears of Arcana and Special Events
gPotato is pleased to announce that Tears of Arcana, a content update for Iris Online, will go live this May! Tears of Arcana introduces a forging system that allows players to craft epic items, an accessory upgrading system, flying mounts, three new maps including an elite map, and an increased level cap to 65! We have a new collection of images related to the expansion here.
To celebrate this upcoming update, Iris Online is bringing non-stop events with tons of free items and leveling-perks!
• Easter Event - For two weeks, an exclusive Easter NPC grants quests and gives players a chance to receive exclusive permanent mounts and six never before seen Easter head pieces!
• Login Giveaway - This two week login event gives players the chance to win epic prizes simply by logging into the game! Players will earn 1 tear drop for every hour they stay logged into the game. Players can then trade their tear drops with an NPC and receive a gift bag, Iris Online Gold which could contain item shop items, high level incant cads, money bags, or even mounts!
In addition to these two events, players can enjoy double EXP the first week, and a 30% increase in drops the next! All of this will be happening at the same time! Now is a perfect time to join Iris Online!
[Source:Mmobread]
[Author:Mmobread]
[Date:12-01-13]
[Hot:]