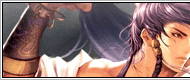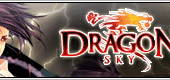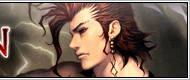 Dragon Sky News & Events & Guides
First Glance : Dragonsky MMO
What's with the word Dragon sky ? If you recall my two previous entries comes with the word Dragon and Sky and after trying those here's another MMORPG on its Closed Beta Test. DragonSky is a free to play martial arts themed MMORPG. Yes, you will really see martial arts movement, skills and training of your In-game character.
As soon as I logged in to the game I was prompted to choose from Heart of the Tiger or Soul of the Dragon. These are called faction in which you need to choose which side you will start your Dragonsky Nyang because according to the initial description of the game these factions will compete with each other In-game.
My first impression is good. The graphics can be rated 7.5 out of 10, creation of characters was interesting. By the way, I choose to look like as Martial Arts Master. Learning martial arts skill was interesting. You can get skill books from monsters drops and NPC trainers. Functionality experience was great and easy to navigate.
I included this game in my list of MMO which I randomly playing just to get that additional game experience I want. You know I can appreciate the game more if I have high level character. Hopefully, I can do a follow up post in the coming weeks.

[Source:mmobread]
[Author:mmobread]
[Date:11-12-19]
[Hot:]