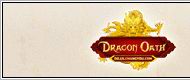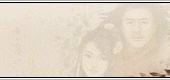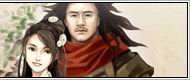 Dragon Oath News & Events & Guides
Dragon Oath Features
Here are some features that set Dragon Oath apart from other titles:
Feature 1: A Beautifully Rendered Ancient Chinese World
In a world growing increasingly smaller, China still seems a faraway and exotic land, with secrets and mysteries of ages past, its history and intentions veiled from most Westerners. Yet behind that veil lies one of the most amazing civilizations the world has ever known. For most of its 5,000-year existence, China has been the largest, most populous, wealthiest, and mightiest nation on Earth. Come explore this rich and ancient culture in Dragon Oath's recreation of the ancient Chinese world, deeply ingrained with its history and mythologies. Enjoy stunning visuals of the ancient cities, and traditional and not so traditional ancient clothing for your avatar. You will also experience beautifully rendered avatar skills, with stunningly vivid affects.
Feature 2: Community System
Join an extensive community with endless ways to have fun. Payers are able to learn more about each other with features that allow you to display your current mood, or get more personal by adding your age and location in real life! Once you have made many friends, you may find special relationships that develop from them. Players are able to hold an entire wedding ceremony full of parades, fireworks, and even special bonuses for the special couple. Invite your friends and make it a true celebration! If you're lucky to be playing with family or close friends, you can even become family in game! Together you will have access to unique titles and even bonus experience when fighting together.
Have a friend who is a new player, but you are already much more experienced than they are? You can utilize the Teacher and Disciple function to help train your friend! Together you will have access to particularly rare items, and help each other along the way.
Perhaps the most exciting and involving way to play with your friends is to team up and form a guild. Guilds allow players to communicate more effectively to a large group, of course, but also add some wonderful features that all can enjoy. Guilds are able to create their own city in Dragon Oath Gold ! By guild members contributing, you are able to grow and expand your city to provide special items just for your members and advanced recipes for their life skills. Guilds are even able to trade among other guilds and form alliances to stand as some of the most powerful warriors in the world!
Next:
[Source:admin]
[Author:admin]
[Date:12-03-13]
[Hot:]