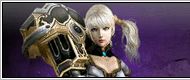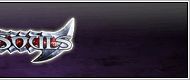 Divine Souls News & Events & Guides
Action-Packed MMO Divine Souls Launches
Outspark officially launches the console-quality action MMO Divine Souls. Now you can download the game here on the official site. Before the live of the game servers, Divine Souls' cash shop has been available with a handsome discount on the last day of March.
Starting from the moment the store opens, we will be having up to 20% off our grand opening items! So what are you waiting for, hit that Cash Shop icon on your screen and see what we got!
Divine Souls(the game called Divine Soul in Korea) is a dungeon-based action game that allows you to make dozens of combos with mouse, keyboard, and gamepad. 3 characters are available at present and each of them can perform up to 12 different combos. You can also keep yourselves busy by doing skill and items enchantment in the town, trading stuff in AH, (Divine Souls Gold)and visiting your guild house for more activities.

[Source:Mmobread]
[Author:Mmobread]
[Date:12-01-11]
[Hot:]