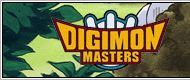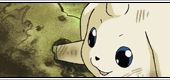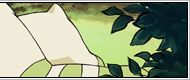 Digimon Masters Online News & Events & Guides
The English Version of Digimon Masters Online Announced
Digimon fans may still remember that Wemade(now has merged with Joymax) announced to bring a localized version of Digimon Masters Online to western market but then delayed it to some day. However, the delay lasted for more than half a year that made many Digimon fans believe that it's fake and Joymax had cheated them. But finally and fortunately, Joymax announced it and opened the official site today.
Joymax hasn't revealed the beta plan but they've confirmed in the FAQ that there will be a beta before launch, and "currently DBO players are guaranteed a spot if they have an account in good standing once they register with Joymax."
Digimon Masters Online (Digimon Masters Online Gold)is fully based on the original story and characters in the TV anime series and includes over 1,000 characters in the original work. You will choose one of the characters and a partner Digimon to begin your game, and you can collect new digimons as you progress. Different to Digimon Battle, Digimon Masters features real time combat system and better 3D graphics. More information about Digimon Masters Online can be found at the official site.

[Source:admin]
[Author:admin]
[Date:11-12-23]
[Hot:]