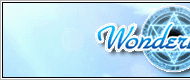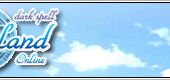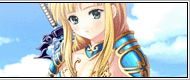 Wonderland Online News & Events & Guides
What Makes Wonderland Stand Out 1
Wonderland Online is always coming up with brand new updates and content for their cute game. They listen to the audiences and keep developing. Chloe gives us a little insight into their work and how they put the player first!
Onrpg: Could you give us a little rundown of your position at IGG? What do you do to make Wonderland Online enjoyable for everyone?
WL: I'm Chloe, the product manager of IGG. I'm in charge of planing the online or forum events, another responsibility is the maintenance of our servers and updates of the game. I also need to deal with some affairs about marketing.
Wonderland Online is a free-to-play 2D game with more than 600,000 registered players. It's a game that's suitable for anyone, both children and adults. It has very cute characters, a unique crafting system, an interesting storyline and background, plus a special and powerful pet system. What's more, we offer players an abundance of in-game events so they can share experiences with other players and have more fun in the game.
Onrpg: What is this concept of the Wonderland All-Star? What benefits do players receive upon achieving this feat?
WL: The All-Star selections are intended to foster greater interaction among players and reward those who stand out from the crowd. Most of the All-Stars are players who are famous on their servers or have won official events. In addition to shining a spotlight on a player's accomplishments, game officials also reward their achievements by giving All-Stars some cool in-game items or credits.
Onrpg:How interactive are you with the community? Could you explain how you stay in close contact with the Wonderland Gold player base?
WL: We have many methods of communicating with our players. We plan many different kinds of events both in the game and on the forum. We even have special WLO clubs on Facebook and Myspace so players can share news, experiences and fun together. What's more, we also create alt characters in-game to research what kinds of items or events our players would like most.

Onrpg: What makes Wonderland unique? What makes it stand out from the other games IGG hosts?
[Source:Mmobread]
[Author:Mmobread]
[Date:12-01-29]
[Hot:]