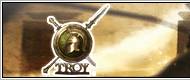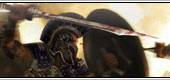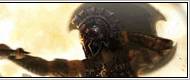 Troy Online News & Events & Guides
New Client Released for Troy Online
Troy Online, the next free massive multiplayer game (MMO) of ALT1 Games, has released the schedule and available features for their final beta test, an open beta. ALT1 Games, the American arm of Korean gaming company ALT1.
The game is based strongly on Trojan War mythos, deviating towards the end of the war and featuring the god Apollo as the catalyst for a second round of battle. Players will have to discover the mysteries of their new continent of Autis, how the gods feature in, and discover the various motives of the world's political powers.
Those who are returning from a previous test will have to download a new open beta client due to massive overhaul improvements to the graphics displays and wide-scale improvements to class balance and additional PvP battlefields. They are also advised to uninstall the previous client manually. Information on how to do this can be found at the Troy Online homepage and on the announcement and technical forum.
[Source:admin]
[Author:admin]
[Date:11-11-29]
[Hot:]