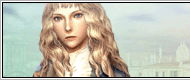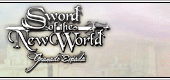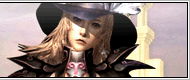 Sword2 News & Events & Guides
Players should tread with caution
Reboldoeux Scarlet Underground:
The entrance to the Reboldeaux sewers, the Scarlet Underground can be accessed through the Queen's Gate of Reboldeaux. Players should tread with caution, as while there may be great rewards awaiting the Pioneers brave enough to enter, there is also danger. Though… there may be a greater danger that lurks in the depths.
The adopted daughter of Sword of the New World Vis, Claire may look small but she sure packs a punch! With the ability to carry 2 handed weapons with ONE HAND and her innate proficiency with the cannon, Clare is one powerful new Unique Player Character. Claire's tough nature and free spirit makes her the perfect addition to any Pioneering Family. Remember though, Claude won't even let her THINK of adventuring with someone he doesn't trust. It'd be best to gain Claude's trust before trying to recruit Claire.
Also in celebration of the 2nd Anniversary GamersFirst is thrilled to announce Sword of the New World Wings Giveaway! Now through the end of the month GamersFirst will be awarding all players who have supported us with FREE WINGS! From Angel Wings, to Lucifer Wings and more snw vis!
[Source:Mmobread]
[Author:Mmobread]
[Date:11-10-26]
[Hot:]