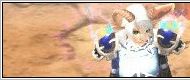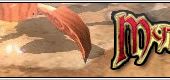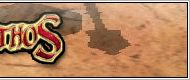 Mythos News & Events & Guides
Mythos: Blood, Sweat and Monster Tears
Mythos is here! Today marks the release of Mythos, the hack and slash MMO, where the blood-gates have been opened for the legions of Bloodletters, Pryomancers and Gadgeteers to run rampant in the dungeons of Uld! So, ladies and gentlemen, raise your glasses to Mythos' classes for the festivities have now officially started!
In honour of the occasion, the citizens of Uld have put their differences aside for just a few minutes to celebrate the upcoming battle royale, and as luck would have it, a keen-eyed Cyclops was on hand to film the event.
Mythos producer Arne Freund commented on the successful launch earlier today: "We are very pleased with our rapidly growing community, whose support shows us that they, like us, have become really invested in the world of Mythos. We will continue to put all of our effort into supporting the game after release and to provide players with enough monsters to hack and slash their way through in the years to come. Talking of which, I've got a grudge to settle..."
There are no monthly fees, and regular updates and enhancements will be available free of charge. Mythos also has an item shop where players can purchase in-game items for small sums of money. For those who like their exclusives,(Mythos Gold) the box version of Mythos is available at local retailers and provides players with an item voucher worth 10 EUD for a variety of exclusive in-game items.
[Source:mmobread]
[Author:mmobread]
[Date:11-12-30]
[Hot:]