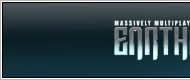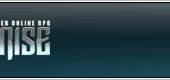 Earthrise News & Events & Guides
Earthrise launches with screenshots galore
Masthead Studios released their highly anticipated sci-fi MMO offering, Earthrise. Just looking at these screenshots brings me back to my first experience playing MMOs, back with Anarchy Online. One thing is for certain, the graphics are much better than AO, and it looks like their environment artists are some of the best in the industry.
Earthrise is a post-apocalyptic, sci-fi MMORPG set in the distant future. Featuring a unique skill-based advancement system and player-driven economy, as well as extensive, meaningful player-vs.-player combat, Earthrise gives players countless options to forge their destiny through its sandbox-style game mechanics. Whether a noble soldier in the raging conflict between the Continoma and the Noir, a criminal hiding from the law, or a world-renowned engineer whose power extends into intricate trade and politics, players' actions will echo throughout the game world.
I'm looking forward to checking this game out. There needs to be more sci-fi MMO options, in my opinion, (Earthrise Credits)and from what I've seen so far this game has the potential to be a contender, at least visually. Because not many people have heard about Earthrise, I thought I would cull all the available screenshots and give you a glimpse into what I'm talking about. So enjoy the eye candy, and head on over to the website to check out more about the game.

[Source:Mmobread]
[Author:Mmobread]
[Date:12-01-09]
[Hot:]