You are here : Home >

Dragon Ball Online
Dragon Ball Online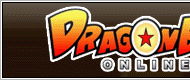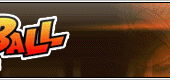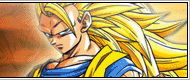 1.Our promise for Dragon Ball Online Gold sending is 8 mins-24 hours.

2.After you pay, please contact with our online support , we will arrange a face to face trade with you in game.

3.If you any questions, you can see the FAQ first. If your questions are not included in FAQ page, you can contact us by any way listing on the site.

4.All virtual currency, powerleveling service we are selling is made by human hand.
Possible account termination when using illegal leveling or illegally obtained gold.
-----------------------------------------------------------------------------------------------------------------------
Dragon Ball Online (officially abbreviated as DBO) is a massively multiplayer online role-playing game being developed simultaneously in Japan and South Korea by NTL, set in the Dragon Ball universe, first introduced by the Dragon Ball Japanese manga in 1984. Dragon Ball Online takes place on Earth, 216 years after the events at the conclusion of the Dragon Ball manga series. A beta testing of Dragon Ball Online was initially announced to begin in South Korea during the summer of 2007 with a Japanese beta to soon follow,but has been delayed and is currently slated for the second half of 2009.North America has set its current release to November 2009. In March 2009, it was announced that TBWAKorea obtained the marketing rights for Dragon Ball Online and would run a full-scale marketing campaign from April to August 2009.
Series creator Akira Toriyama has a great deal of creative control over the project, both contributing to and supervising the story and art design, including character and location arrangements.It has been stated that Toriyama has been working on character designs for this project for the last five years.
As with other MMORPGs, players control a character avatar within a persistent game world, where they will be able to explore the landscape, search for the Dragon Balls, train to compete in the Tenkaichi Budok