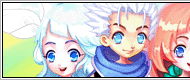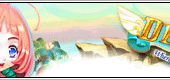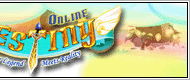 Destiny Online News & Events & Guides
New Anime MMO Glory Destiny Online Debuts
Following Grand Fantasia in 2008, JS Online in 2009 and Finding Neverland Online in 2010, another anime-style 2.5D game developed by Taiwan-based X-Legend Entertainment will grandly premiere in 2012. That is Glory Destiny Online, a cute, dynamic and relaxing MMORPG integrating eastern fantasy elements.
Glory Destiny Online tells a story taking place on the two continents in the center of the world. The South Continent is home of five races, including Rabbits in Forest Country, Jellies in Sand Country, Kylins in Mountain Country, Foxes in Snow Country and Lions in Fire Country. They used to live a peaceful and happy life there, but one day, they were attacked by the army from the North Continent all of a sudden. In the face of the unexpected aggression, countries on the South Continent couldn't fight back effectively, but retreated in defeat again and again until to the Forest Country, the extreme south of the continent. This war indeed exerted a deep influence on all races and countries on both continents.
When all people held out no hope of success, (Destiny Online Gold)seven heroes from different races got together and led player-controlled characters to resist the North Army. They swore to bring the bright and clear sky back to the war-torn South Continent.
Next:
[Source:Mmobread]
[Author:Mmobread]
[Date:12-03-28]
[Hot:]